Racing History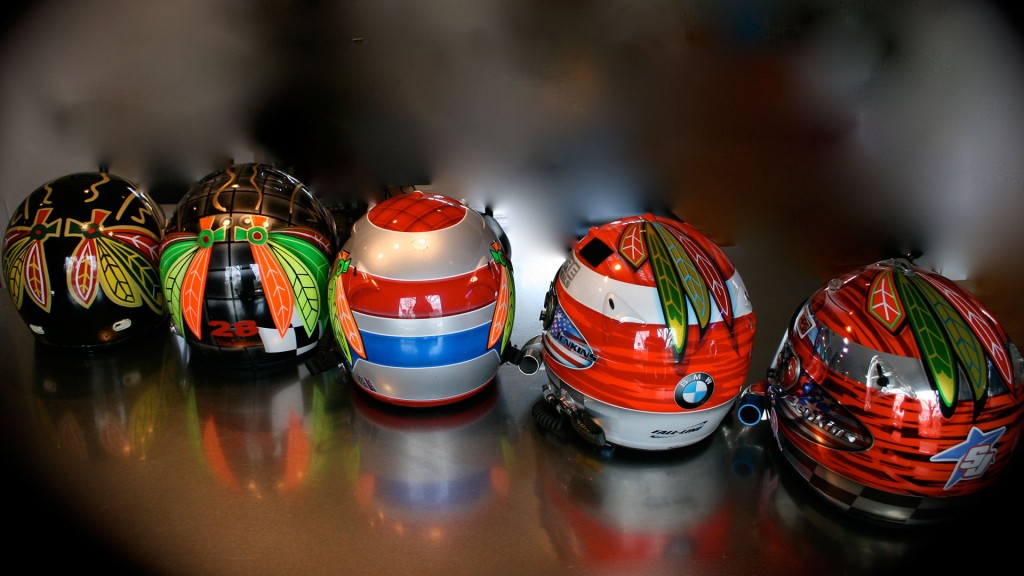 Hello, and welcome to my website. I hope to use this website to share with you my experiences in auto racing…
I have been driving race cars since early 2005, and have progressed thru BMW Club Racing to SCCA Club Racing, and on to GRAND-AM Continental Tire Sports Car Challenge GS with Fall-Line Motorsports in BMW M3's and then BGB Motorsports Group, in a Porsche Cayman S.
I also have been a Pro driver coach for the Cayman Interseries, as well as many individual drivers. I am currently the in house driver development coach for Fall-Line Motorsports and am at the Autobahn CC a minimum of 3 days a week. I am also currently campaigning a Porsche 997 GT3 Cup in SCC National GT2
Brief Racing History:
Over 25 starts in Grand-Am
6 top 10 finishes in Grand-Am Koni Challenge with a best finish of 3rd at Homestead Miami in 2007.
Over 30 first place finishes in SCCA National competition in both T2 and GT2
Won 2012 SCCA National Points Championship with a Record # of Points in T2
Won 2008 SCCA June Sprints in GT2
Won 2007 SCCA T2 Central Division Championship
3 year co-owner of a professional team, and shared driving and management duties for that team
Driving Experience:
Licenses:
FIA, Grand-AM, SCCA National, BMWCCA, PCA
2012– SCCA National T2 Class 9 Races run, 7 poles, 7 wins, 1 second
Over 20 private coaching days
Ran Napleton Porsche Master Drivers schools, and rookie driver schools (15 days)
2011– Drove Salzburg Cayman Interseries car to 3 class wins at Rd Atlanta PCA race, finishing 12th overall in 38 car GT enduro
Drove CXI Trucking Cayman Interseries car to PCA enduro win at Road America
Drove Advan Tires/Luna-C Clothing Cayman Interseries car to Enduro win at Road Atlanta Historics
Co-Ran 6 Napleton Porsche driving Schools, and did several private coaching days
2010– Competed in 7 Grand Am Continental Tire Challenge GS
Races in a 2010 Porsche Cayman S, with a best qualifying effort of 3rd at Mid-Ohio, and a best finish of 11th
Competed in 6 Cayman Interseries Races with 5 wins and 6 poles
2009- Competed in 5 Grand-Am Koni Challenge GS races in a E92 BMW M3, with a best finish of 6th at Homestead Miami.
2008– Competed in the entire 10 race Grand-Am Koni Challenge Series in the GS class, with Playboy Racing in BMW M3's Ran a 2005 Porsche GT3 Cup in SCCA GT2 Class in selected National races. Won June Sprints, finished 3rd in Cen-Div Championship.
2007– Ran in 8 of 12 Grand-Am Koni Challenge GS class races for Fall-Line Motorsports in BMW M3's. 3 top 10 Finishes, with a best finish of 3rd at Homestead Miami Speedway Central Division SCCA T2 Class Champion with 1 win, and 6 top 4 finishes in a BMW M3
2006– Ran in 4 Grand-Am Cup GS races Ran in SCCA National and Regional T2 Class in a BMW M3, with 3 regional wins, and a top 3 National Finish 2005- BMWCCA Club Racing in BMW M3 C-MOD class
2005-BMWCCA Club Racing in BMW M3 C-MOD class